On May 25th, I joined a group of people involved with the planetarium show Solar Superstorms to discuss impacts of space weather on Earth and the importance of computational science and visualization.  This event was organized by the NSF in support for a bill on space weather monitoring sponsored by Sen. Bill Peters (D-MI).  It was a totally new and pleasurable experience to speak in front of Senate staffers and interact with the Senator.  I spoke for 7 minutes on the importance of further supporting computational science and how visualization plays an essential role in the scientific process.  The event was standing room only with over 100 people in attendance, and from later feedback, it was very well received.  I hope in the future I can be involved in more events that have an impact on science policy.
Read more about the event in the Georgia Tech story.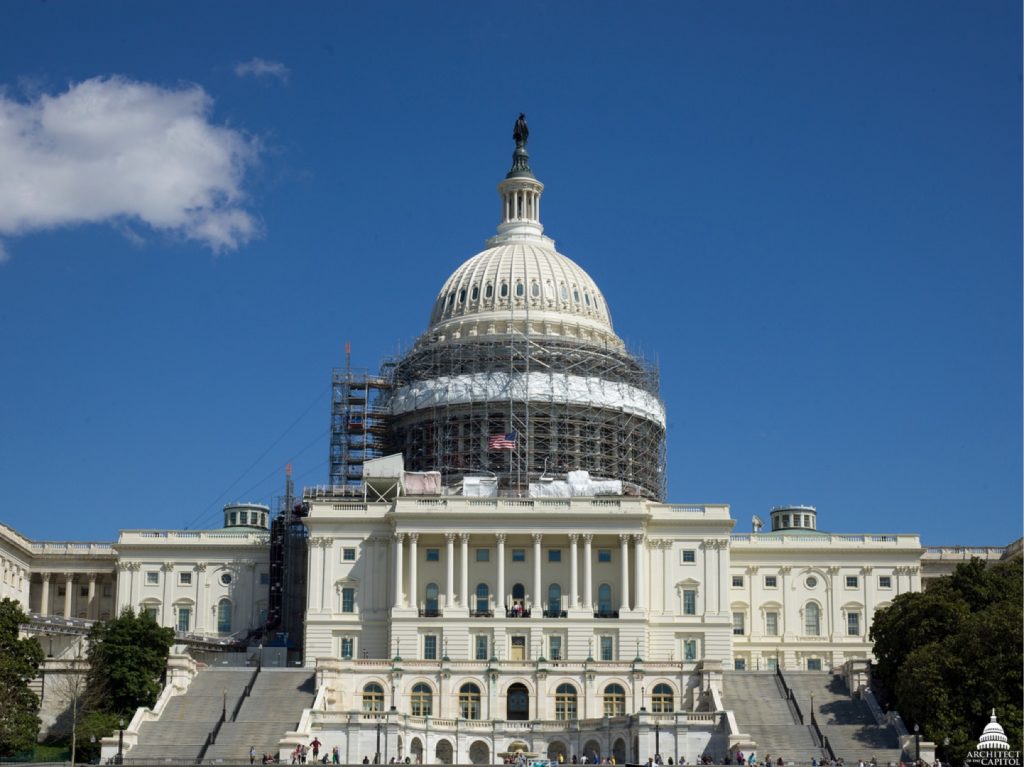 US Capitol under renovation. Our event was held in the Russell Senate Building.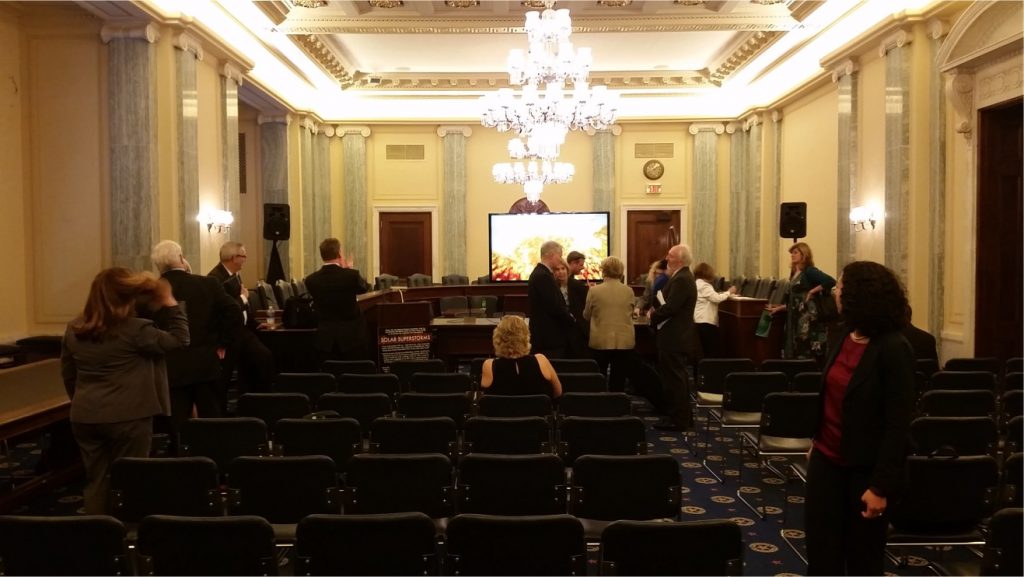 Event room: Committee Room for Commerce, Science, and Transportation.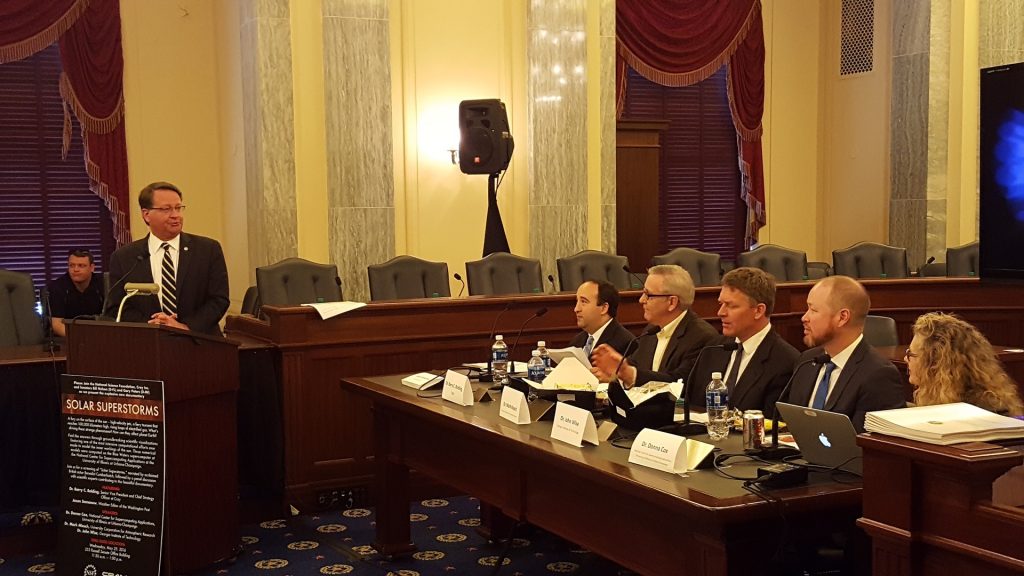 Sen. Peters (D-MI; left) speaking to the panelists (left to right: Jason Samenow, Washington Post; Barry Bolding, Cray; Mark Miesch, NCAR, myself; Donna Cox, NCSA)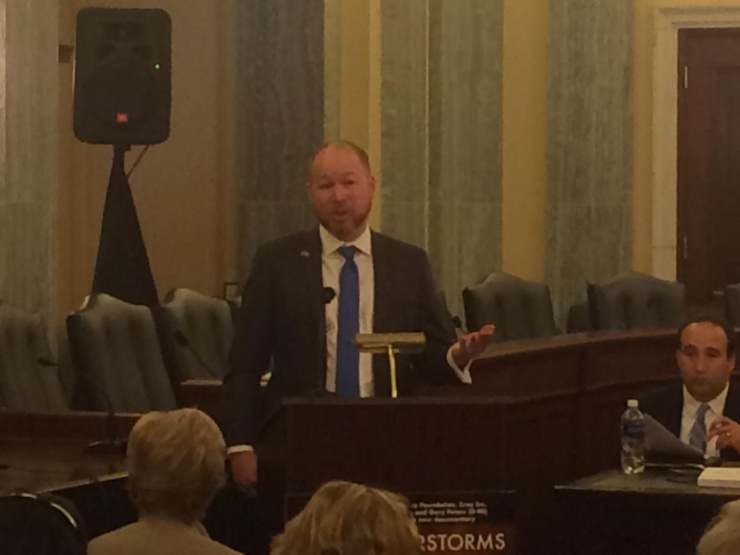 Speaking about computational science (sorry for the bad quality)